Please visit this site often for current news and information.
---
ALL VISITORS AND PARENT VOLUNTEERS MUST STOP BY THE MAIN OFFICE TO SIGN IN AND SECURE A VISITOR'S BADGE.
We greatly appreciate everyone's diligence in following this procedure's and reminding each other as well.
---
FOR SCHOOL CLOSINGS AND DELAYS, PLEASE VISIT THIS LINK. THANK YOU!
Breakfast will not be served on Delay Openings!
---
Rezoning Maps
Click to see the rezoning map affecting Wolftever Creek Elementary:
http://www.hcde.org/?PN=Pages&SubP=Level1Page&L=2&DivisionID=14531&DepartmentID=15143&PageID=29586&ToggleSideNav=ShowAll
---
School Bus Locator

http://96.4.230.161/edulog/webquery/
This is a message from the school bus transportation department of the Hamilton County Department of Education. The start of every year can be very busy for most parents and for schools. The transportation department has a bus stop locator which will help you find the closest bus stop to your home. This app also provides information on the bus number and the estimated time of pickup and dropoff. In the event you need to request a bus stop for your child, there is an online stop request application. Both of these applications can be found on the hcde.org website under transportation. Bus stops may be requested at any time.
http://www.hcde.org/?DivisionID=14531&DepartmentID=15142&ToggleSideNav=ShowAll
---
Valentine's Day Parties
February 12 -- 2:15-2:50
Parent's are invited to join in the parties.
---
NO SCHOOL -- President's Day
February 15
---
Parent/Teacher Conferences
March 3 -- 3:15-6:45
Teacher will contact parents with conference time.
---
Dr. Seuss Read Storytelling
March 4 -- 2:15
Grandparents are invited to join in the celebration.
---
Earth Day Activities
April 22 - 2:15
Dads are invited to join the activities for Earth Day.
---
Mother's Day Activities
May 6 -- 2:15
Moms are invited to join in the activities.
---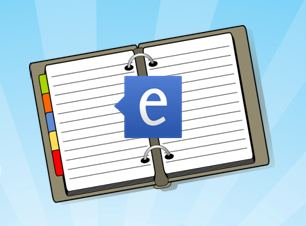 ---
---
BELIEFS/COLLECTIVE COMMITMENTS:
COMMON MISSION:
Wolftever Creek Elementary School will ensure all students learn at high levels and become successful life-long learners.
SHARED VISION:
Wolftever Creek Elementary faculty and staff will collaborate to ensure high student achievement through differentiated instruction that lays a strong foundation through relevant, rigorous data-based instruction in a positive and safe environment.
---
VOLUNTEERS NEEDED!!
PTA needs some volunteers for the library, cafeteria,
and Teacher's Appreciation Lunch
---
Boxtops for Education

Remember to start collecting your Boxtops! Turn in 25 Boxtops, to receive a treat!
Transportation Hot Line 209-8408
The call back number for Blackboard Connect is: 1-855-4REPLAY (737529)